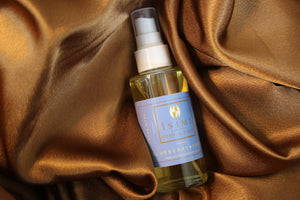 Deluxe Room Spray - Blueberry Fresh
£10.00

£10.00
Tax included.
---
---
Blueberry Fresh is the warmest  of our summer collection of home fragrances. This subtle scent is balanced perfectly with the fruity effervescence a combination of various berries and florals to create an exquisite scent with just the right notes to bring the amazing blueberry to life.
Composition
Carrier Oils
Fragrance and essential oils (including bergamot, cinnamon, vanilla and mango)
Usage
Our room sprays typically last between 4 - 10 hours with each use, depending on usage and ventilation. 
Caution: Do not spray directly on to furnishing or surfaces. Keep away from face and eyes.